Equine Podiatry Solutions, LLC, founder Derrick Cooke, CJF is well-acquainted with the challenges presented by acute laminitis. A farrier for more than 35 years, Derrick worked with a variety of disciplines, including cutting horses, reining horses, working cow horses, roping horses, sorting horses, and many others. Derrick studied biology and chemistry in college. He has been aggressively researching a solution to get ahead of acute laminitis by preventing damage in the acute phase since 2006. Equine Podiatry Solutions, LLC was established as an LLC in December of 2019 to develop innovative solutions to common problems of the domesticated horse.
Over the years, Derrick became more interested in the problem of acute laminitis and finding a possible solution. He read everything he could get his hands on and researched the biochemistry involved. "I wanted to solve the problem of laminitis in a manner that prevented damage in the acute phase, rather than managing it in the chronic phase."
Driven by the desire to provide long-term healing for horses suffering from acute laminitis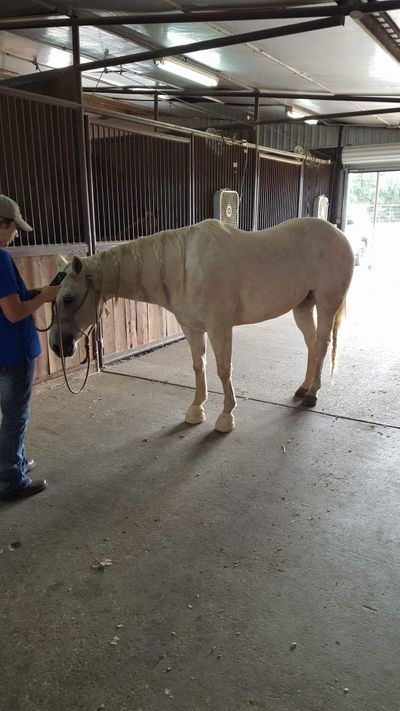 Frosty - 
Frosty is a PRCA barrel horse who got in the feed room on November 4, 2015.

He ran in the PRCA rodeo in San Angelo, Texas in February 2016, placing second.

In March 2016, Frosty ran in the Patriot and came in eighth by a thousandth of a second.